Home

›
Bluebird 200 Watt 12 Volt Mono PERC Solar Panel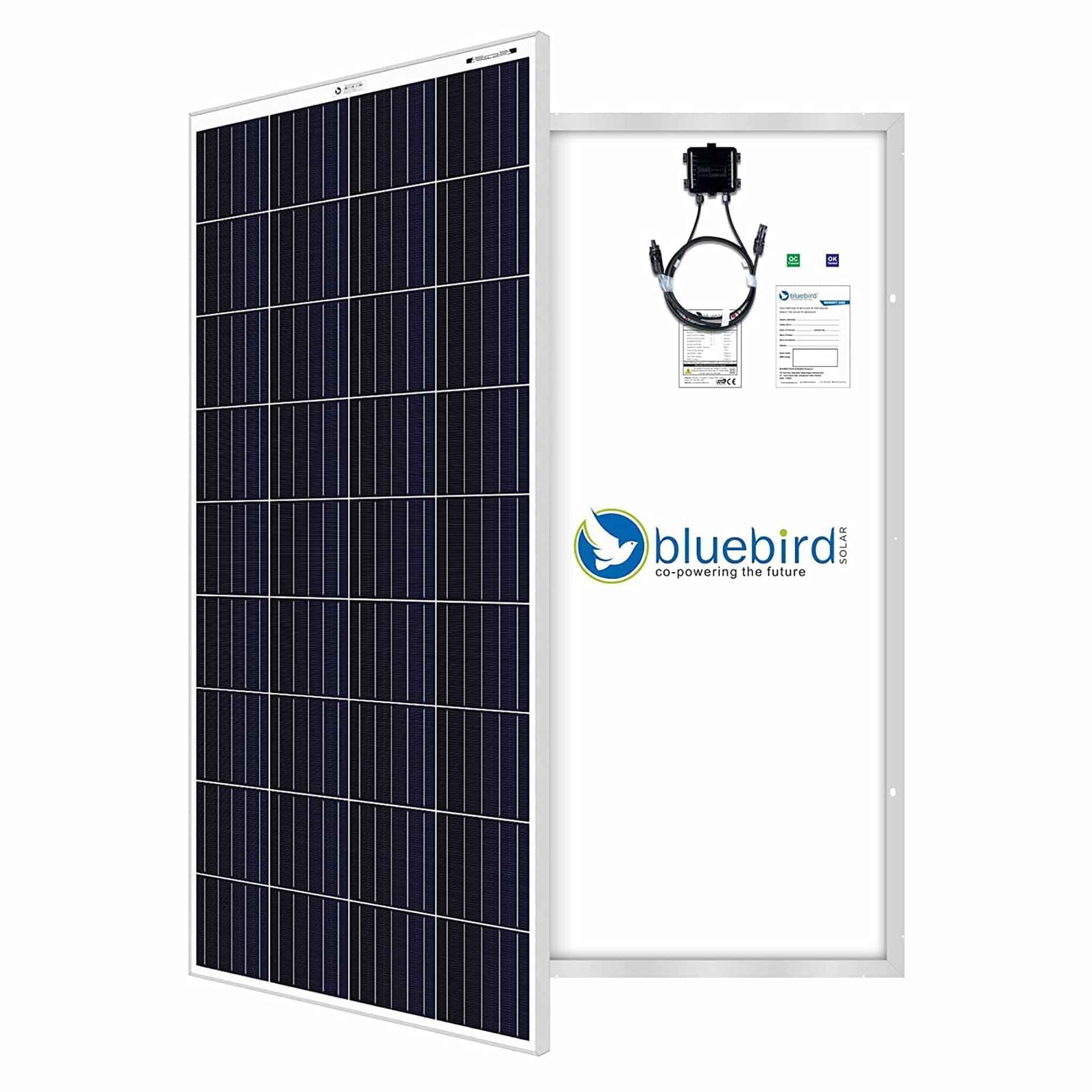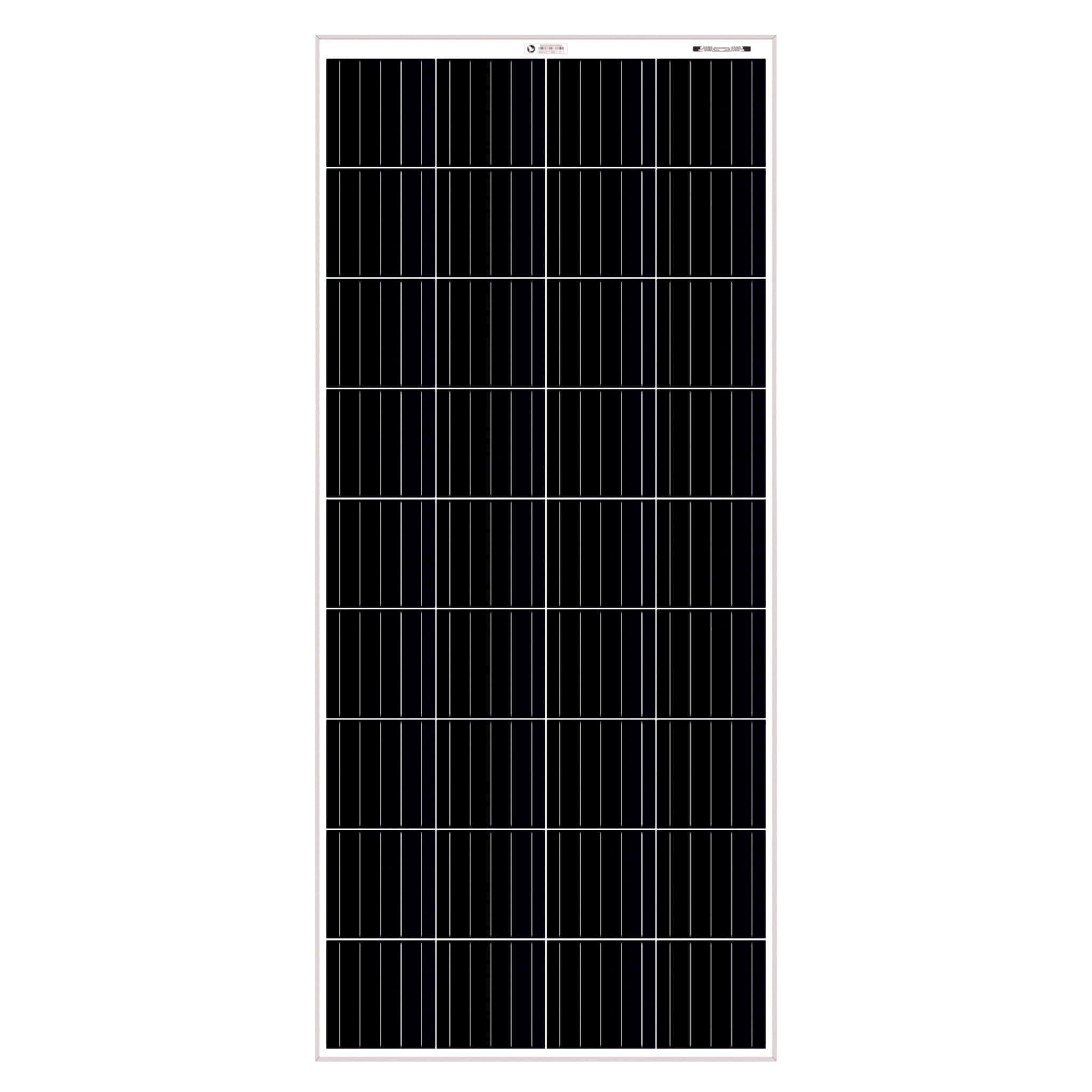 -->
Bluebird 200 Watt 12 Volt Mono PERC Solar Panel
Regarding online purchase
Installed and working fine
Neat packing ,Received with some transport damage but performance is good .
Performance is good
Looking forward to buy more products if proper transportation made.
Bluebird 200 Watt 12 Volt Mono PERC Solar Panel
Classy Product 😍🥰🥰
I bought 2 units of 190watt 12volt Mono perc panel. I can confidently say that this the best product for Home/Small Business .
Performance:
After 40days usage I'm writing this review.
It can fully charged my 200AH Exide BATTERY IT750 model in a single day by Using Parallel of 2 units of 190watts without using my battery load.
Voltage test result. 23 Volt to 24.5 volt during 9AM TO 5PM IN Sunny day of each panel.
Current test result. From 8am it's current generation starts over 5 Amp in parallel and after 9am it can produce above 11amp and after 10 am it can generate above 14amp. Upto 3pm it generates above 11 amp. All the test taken after connecting the cable on my SUKAM Brainy Eco 1100 Solar inverter having 30amp 25volte max PWM Charge controller inbuilt..(5years old version inverter)
All above ampere test taken on Standard Clamp meter of MICO Brand. I mean to say that clamp meter used of best quality for better result.
When I used only solar power to use my load along with charging performance is good . Full day used without main load and up to 9pm I used my home 2 fans, 1 tv 24 inch, 6Led Bulbs and 1 desktop computer with 20inch display
When I used my solar for only charging my battery 200ah and used my battery load from 5pm to upto morning. It did not fully discharged. So the second way is better than the 1st way. This is saving my power bill upto 70percent.
Great product.....
Will it work without electricity connection .

Solar Panels can work without a direct connection to the electrical grid, but require additional components, such as solar charge controller, batteries and solar inverter, to store and use the energy they produce.

can we use 24v 30A mppt solar charge controller instead of 12 v 30 A charge controller for 12 v 200 watts panel to charge 12 v 200ah tubular battery.

Ideally, it's recommended to use a 12V charge controller that matches the system's voltage when working with a 12V solar panel and a 12V battery.

I have 2 200wt solar panel can i attach parallel to 400 watt?

Yes sir you can

What is benefits

Solar panels generate electricity which you can use for any appliance you want
With their cost they basically break even at 3 years and after that provide electricity for free

Is Bluebird solar panel 200W price inclusive of transportation or delivery charges are applicable?

Sir, Bluebird solar panel 200W price for the online purchase is inclusive of GST. The package will consist of a 200W solar panel with cables and MC4 connectors. Delivery is Free for all Bluebird Solar Panels

How long does it take to charge a 12V battery with a 200W solar panel?

Sir, It may take around 8-10 hours to charge a 12V battery with a 200W solar panel, depending on the battery's capacity and the amount of sunlight available..

What is the cost of 1000 Pcs of 200 watt solar panel to be delivered to Tamil Nadu?

Dear Sir, thanks for enquiring about Bluebird Solar Panel 200W Price. For discussion on bulk prices our team will get back to you soon.

How many cells does a 200 watt solar panel have?

A 200 watt 12 Volt solar panel typically has around 36 full solar cells.

What can I power with Bluebird 200 watt Mono PERC solar panel?

A 200 watt solar panel is a photovoltaic panel that generates electricity from sunlight with a rated power output of 200 watts. A 200 watt solar panel can power small electronics like laptops, phone chargers, and small appliances like fans or lights.

Does it work with 12 v charge controller of 30A rating and what wire to use safely with two of these panels connected parallel..?

Yes, two Bluebird 200W Mono PERC Solar Panels will work safely in a parallel configuration with a 12V, 30A charge controller. Cable that should be used is 1C 4sqmm copper wire.

Can it be used with Loom solar 200W panel in parallel ? Looks like both has similar configuration. may be 1 or.2 up and down. So there won't be any problem

As long as open circuit voltage and on load voltage are same you can connect Loom Solar 200W Mono PERC with Bluebird 200W Mono PERC solar Panel in parallel. I have connected 50Watts (12V) x 4panels (total 200 Watts) with a single Blue bird 200Watts (12V) in parallel since last november 2021
No issues ...working fine.
Take care of polarity while connecting...

இரண் பேனல்கள் வாங்கினால் ஆப்பர் கடைக்குமா

2 Panels will cost 7750 each. 2 பேனல்கள் ஒவ்வொன்றும் 7750 செலவாகும்

VOC is about 24v of these panel but says its 12v panel,why is it so?

VOC is open circuit voltage of the panels. The actual voltage (VMP) of the panels is approx. 20.30V. As the voltage always travels from higher to lower side, a 20.30V panel can charge 12V battery devices. So to keep it simple or in layman's terms for easier understanding, it is referred to as a 12V panel.
Frequently Asked Questions