Home

›
Bluebird 300 Watt 24 Volt Polycrystalline Solar Panel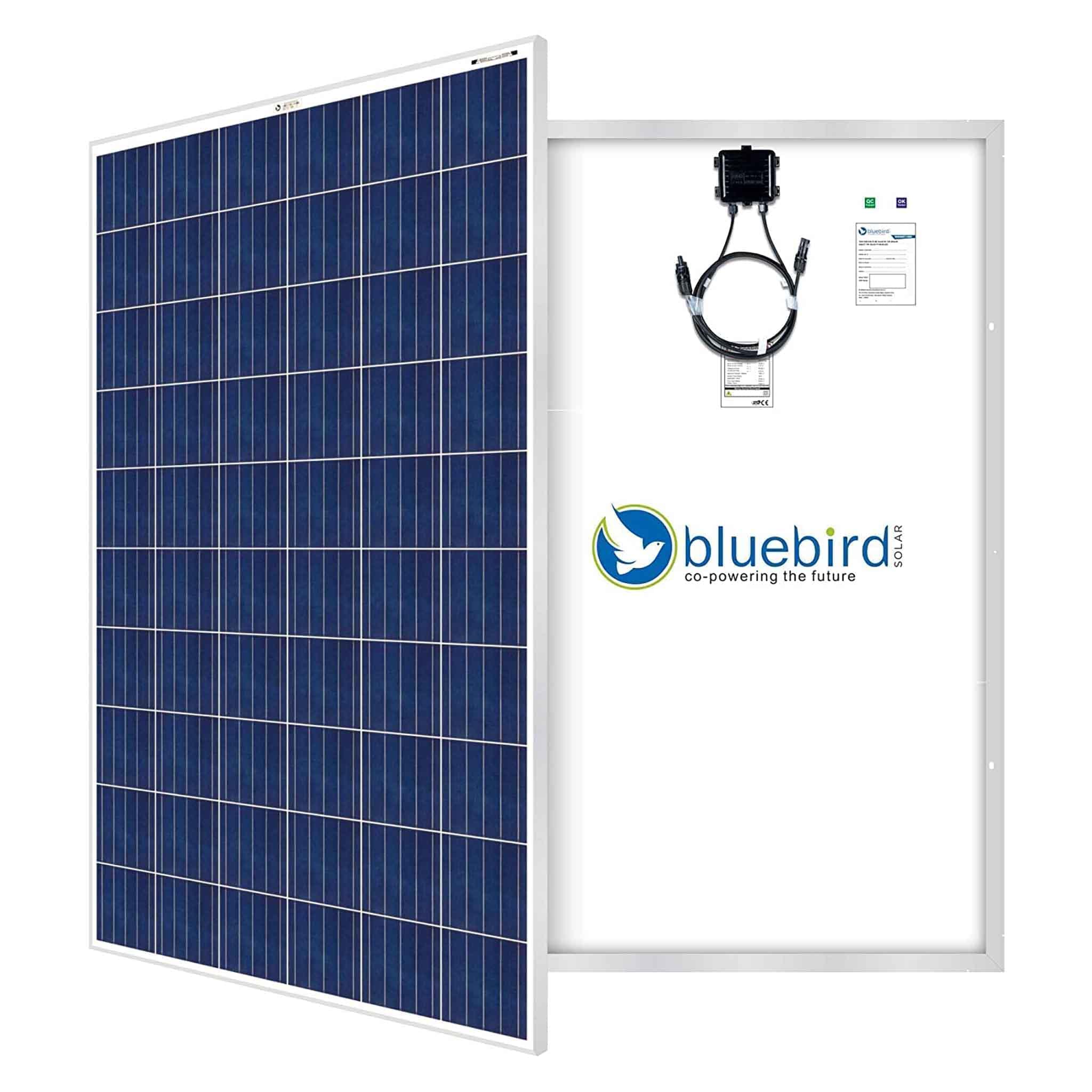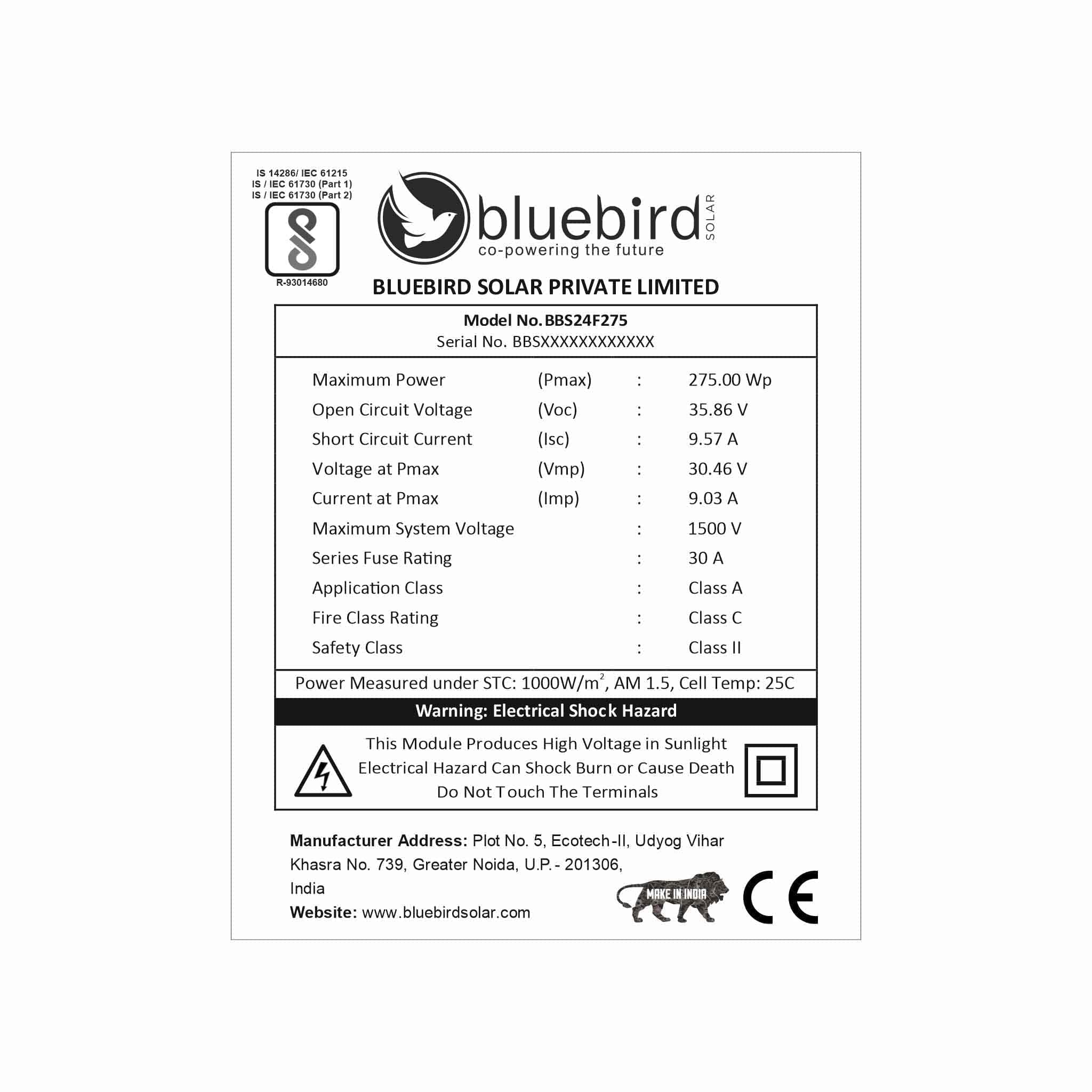 -->
Excellent Product
Product is good and work also in low sun light
How many Bluebird 300 watt solar panels do I need to power my home?

The number of Bluebird 300 watt 24 volt solar panels you need to power your home depends on various factors, such as your energy consumption, location, and the amount of sunlight your panels receive. You may need to consult a professional of solar to determine the optimal number of panels for your home.

Do we need to pay additional delivery charges on Bluebird solar panel 300W price?

Sir, Bluebird solar panel 300W price for the online purchase is inclusive of the delivery charges and GST. The package will include a 300W solar panel with cables and MC4 connectors. You dont need to pay anything additional to the mentioned prices.

How much is Bluebird solar panel 300W price? Want to buy 10kW for distributorship

Bluebird 300 Watt 24 Volt solar panel price can vary depending on the quantity and location.  If want Bluebird 300W 24V solar panel price for distribution purposes, please share more details about your requirement here - Share Bulk Requirement

Can I install a 300 watt solar panel myself?

Sir, Though it is possible to install a 300W solar panel yourself, it is recommended to hire a professional installer to ensure safety, efficiency, and compliance with local regulations. Additionally, installing solar panels can be complex and may require special tools and skills, especially if you plan to connect them to the grid or battery storage.

How long does a 300 watt solar panel last?

Sir, A Bluebird 300 watt solar panel are typically designed to last for 25-30 years or more, with some manufacturers offering performance warranties for up to 25 years. However, the actual lifespan of a 300W solar panel can depend on various factors such as weather conditions, maintenance, and quality of components.
Frequently Asked Questions